It's been quite awhile since I've written about Dreamstime. It was way back in 2010 when I wrote the post "Still Not Good Enough For Dreamstime". Not one to give up I've continued to submit photos and to date have actually made two sales. Have to admit, making money having those photos online with Dreamstime was a pretty good feeling.
For those of you who don't know Dreamstime is one of the world's most popular stock photography site. If you would like to join Dreamstime and make money with your photos you can join them here.
If you would like to see my accepted photos you can do that here.
What's that? You would like to see my money making images. I'm so glad you asked 😉
The first one to bring in some cash was my Pocket Change image.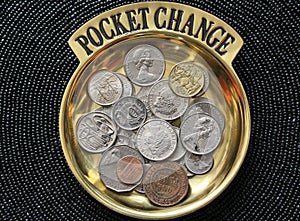 © Photographer: Sire01 | Agency: Dreamstime.com
The second one was my Angelfish one.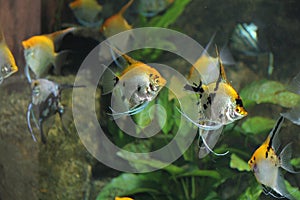 © Photographer: Sire01 | Agency: Dreamstime.com
The last two images accepted by Dreamstime were a couple of Photos I took while in Bali. One was a panorama shot of Mt Balur Volcano in Bali. I took that photo with my iPhone.

© Photographer: Sire01 | Agency: Dreamstime.com
The other, a photo I took of a statue on Jimbaran Bay of a couple of Balinese warriors.
© Photographer: Sire01 | Agency: Dreamstime.com
Naturally, the more photos that you upload the greater the potential of earning money with Dreamstime.
This next link exactly how you can sell photos, images and even video with Dreamstime!
The good thing about Dreamstime is you can actually sell your images more than once! What's really good is the price you get from each sale goes up. Here's what Dremastime has to say. "When approved, your file will be included in the database as a 1 level file. As it gets downloaded, the image/video moves to a higher level and sells for a higher price"
The above links shows a table of the full price and level structure.
So, why not make a little money and join one of the best Stock Photography Sites around. Or, if you're just looking for some free photos you can follow this link.